Senate Properties, renovation of the Ministry of Agriculture and Forestry
The renovation work in this project was focused on two 1850s buildings. The Finnish Heritage Agency set conservation objectives for the restoration work, with an additional aim of rectifying indoor air problems in the building. Throughout the entire design and construction stage, consideration was given to the fact demolition work was to be as minimal as possible and focused during the realisation stage on construction and design solutions being mutually interwoven.
In order to rectify the indoor air problem, an essential building services engineering measure was the full or partial renewal of the intermediate and base floor. The facades were refreshed and painted with whitewash.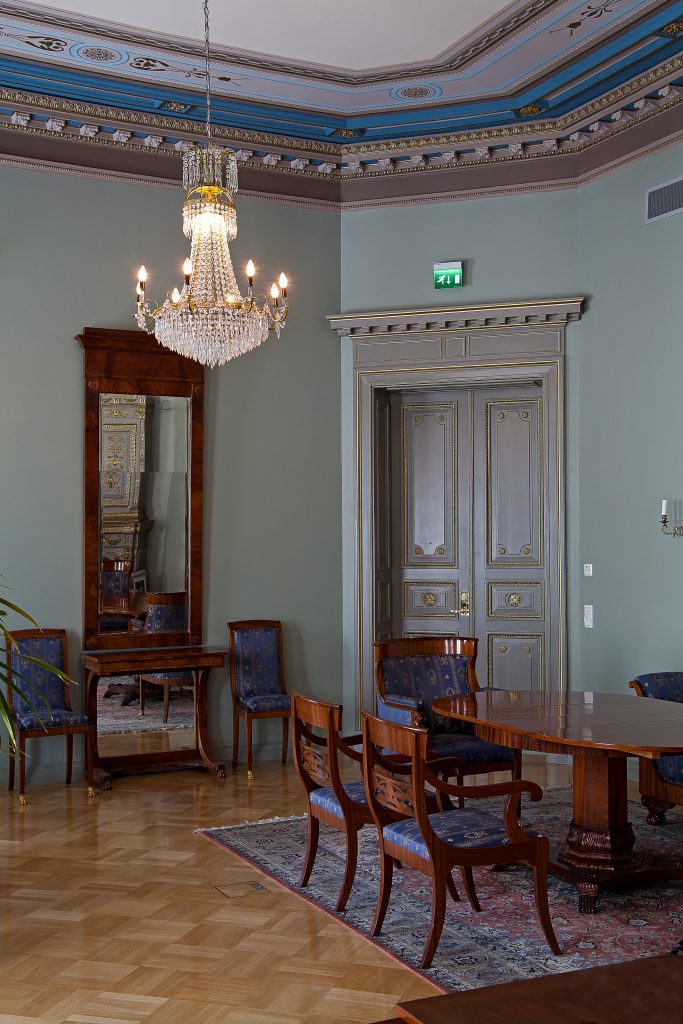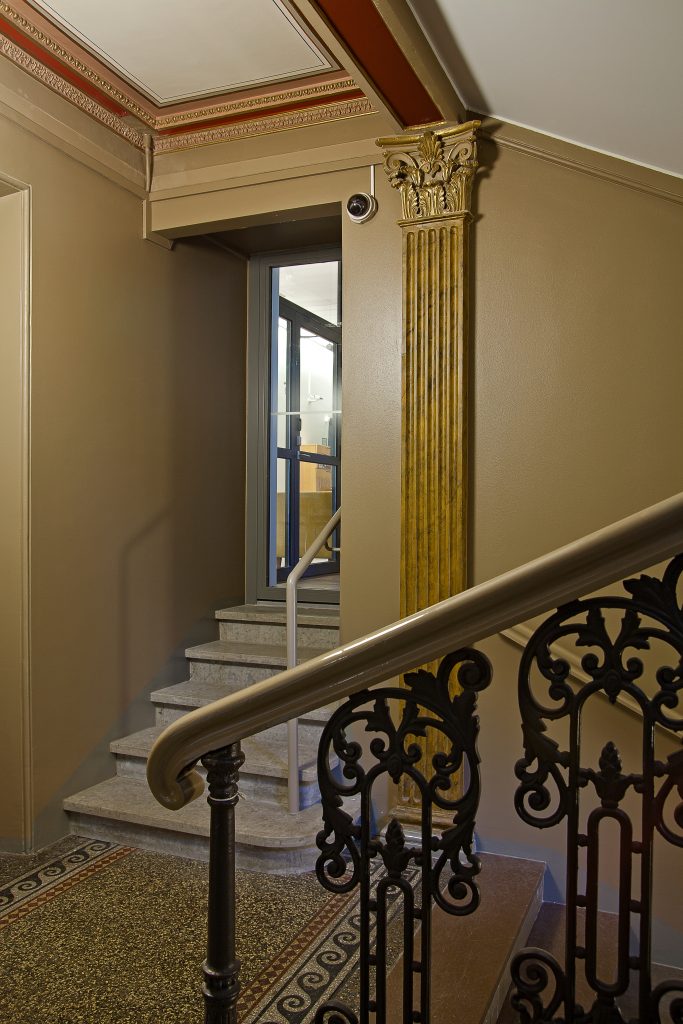 Minor space adaptations and new openings were justified additions and permitted in order to improve the building's usability. Otherwise, the basis of the work was adhering to the 1970s restoration principles, all the way down to the colour scheme. Elements such as 2000s technology, lighting and other building services engineering solutions forming part of the renovation were left visible rather than being consciously concealed.